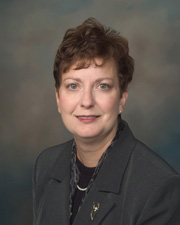 Susan R. Snowden, a shareholder of Martin & Seibert, L.C. , has been recognized as one of the nation's top employment defense lawyers. Susan has been twice recognized by Corporate Counsel magazine as a leading litigator in employment law from the defense perspective. In November, she joined an elite group of lawyers who work in employment law and in January will again be recognized as one of five employment lawyers in West Virginia who received this recognition.

Susan is a tenacious litigator and has defended businesses locally and nationally for more than 20 years. She litigates employment matters with a particular emphasis on defending wrongful dismissal and discrimination claims with a special emphasis on class action defense. She is counsel of record in several landmark decisions in West Virginia on wage payment and other employment-related topics and consistently is called upon to give businesses large and small advice from a risk management standpoint.
Susa R. Snowden is admitted to U.S. Court of Appeals for the Fourth Circuit; U.S. District Courts for the Northern and Southern Districts of West Virginia; and the West Virginia Supreme Court of Appeals.